Pending. 
Character © to Metal the Rogue/Drago1000100/Detective-Dojima. In order of the usernames on Wikia, Youtube, Deviantart, respectively. MetalTD is also a member at sonicfanon.wikia.com.
Appearance
Edit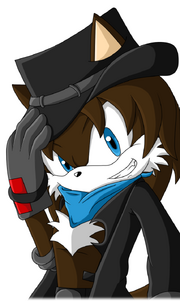 Wrath appears as a medium-tall (4"2) brown Mobian Wolverine, he is quite muscular for his age. He has grey colored eyes.He has short brown hair. He has a noticeable scar right across his chest and under his left eye. He has a noticeable blue marking on his left shoulder. He has a brown wolf tail. He has dark blue markings over his body.
He wears a long black trenchcoat, with a grey trim and wears black boots.
Personality
Edit
To be added.
See above.
See above.
Abilities
Edit
See above.
See above.
Weaknesses
Edit
See above.